Paper Fashion Show Shines A Light On Denver Talent!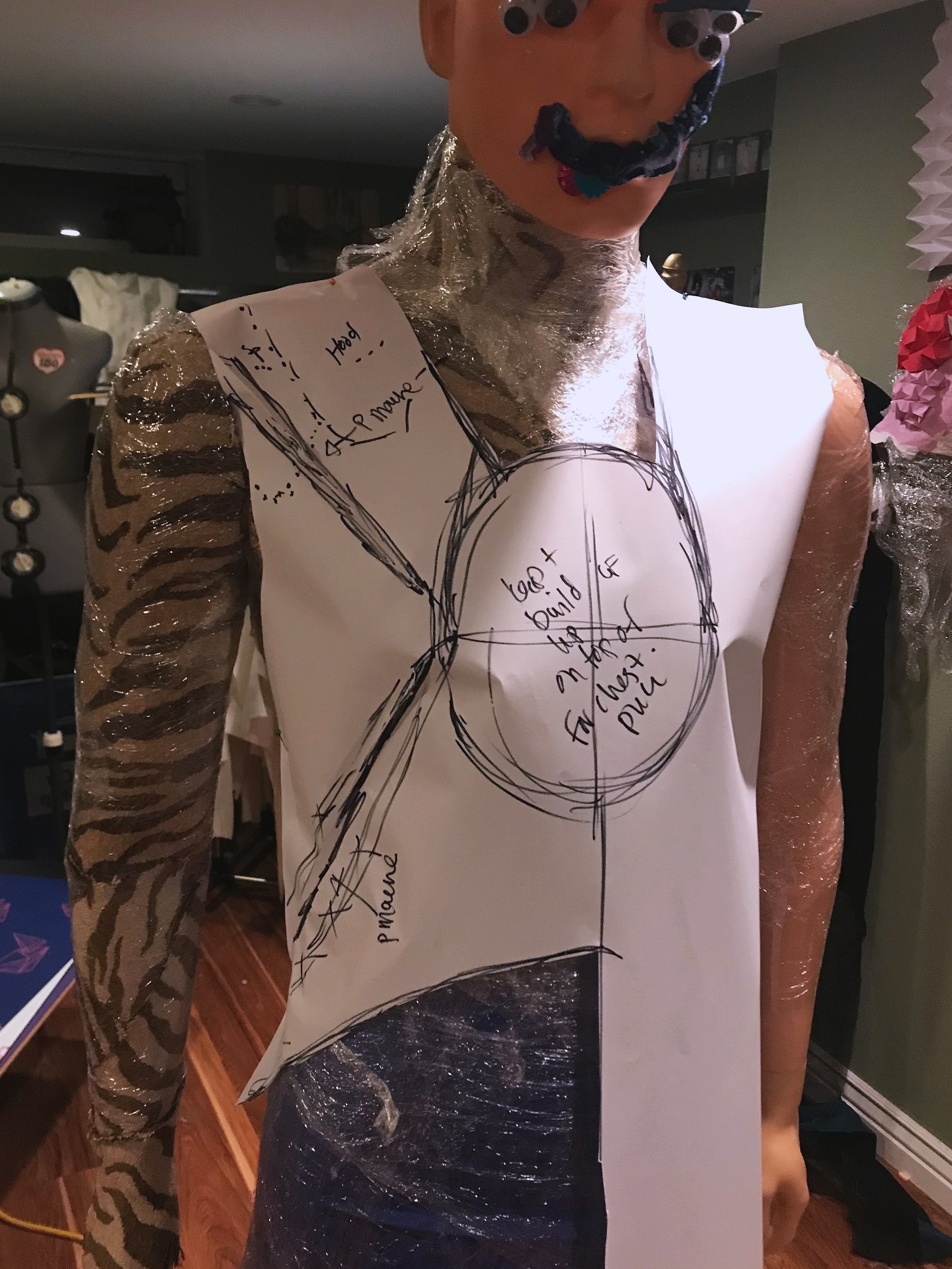 Interview By: Nicoli Alexander
Independent local Fashion Designer Leslie Kinson and Hair Artist KJ Murphy, have collaborated to debut an Avant- Garde, all-paper fashion collection at the Denver fashion show being held in The Hangar at Stanley. We sat down with both of them to find out more…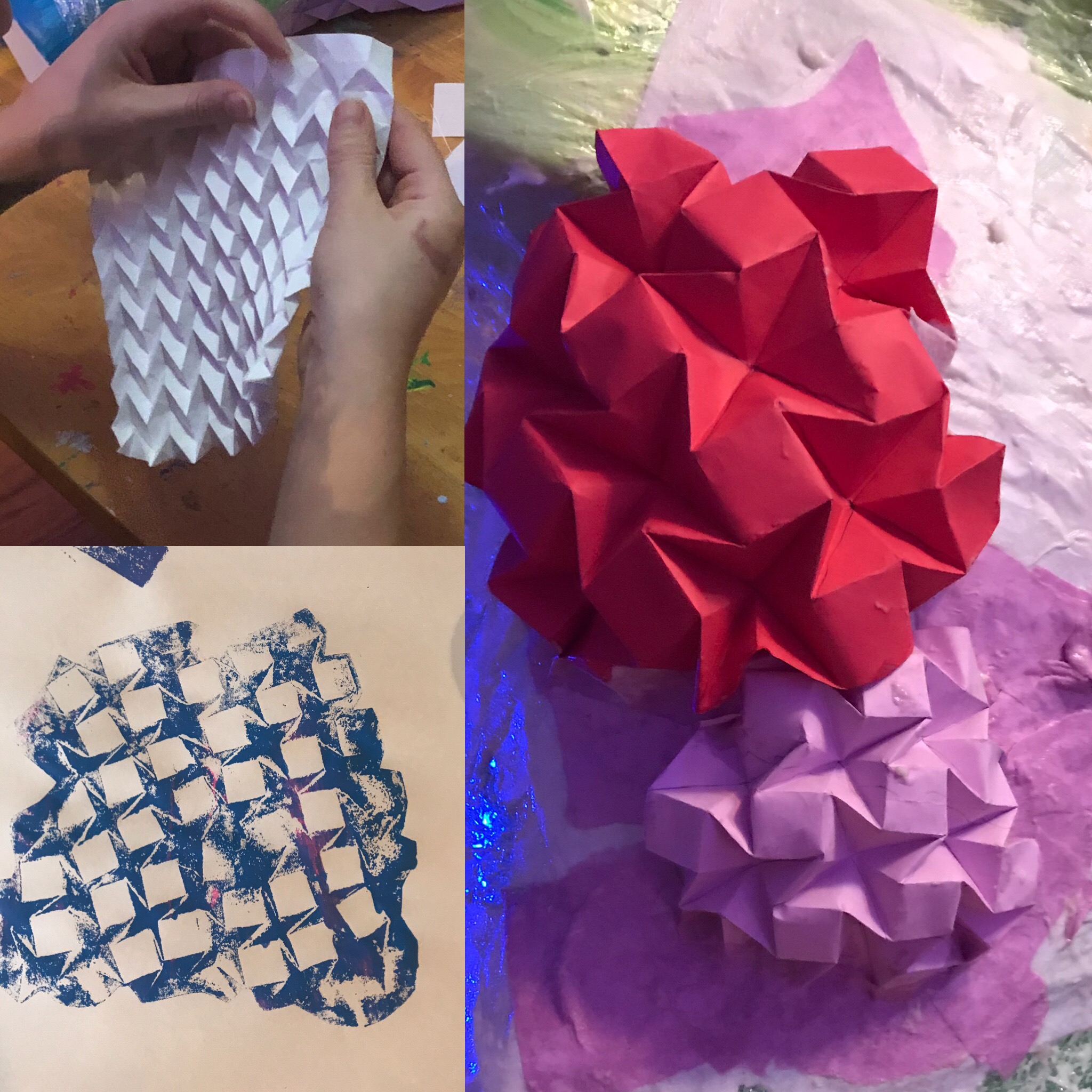 Q: What inspires you to create?
KJ: What gets my mind going and the creative juices flowing is the life I get to live each day. Now I know that sounds cliché but when you slow life down and enjoy the little things, that is where you find inspiration. When I watch a waterfall from the snow melt off on the side of the cliff I think, how can I capture that movement? When I pull over to the side of the road to see the sunset I ask, what colors I can use to forever hold on to that feeling and image? That is what inspirers me to create, so I can forever hold on to the precious moments in my life and immortalize them into my art work.

Leslie: I just can't help it. Some people have an inherent desire to be mothers, others want to be business owners, others are moved by the ability to influence societal changes. I am moved to make things. When I was studying philosophy in college, the closest I ever came to identifying my drive to create, was through the words of Immanuel Kant, "Thought can never be comprehended within a determinate concept and thereby the presentation aesthetically expands the concept itself in an unlimited way." in my words, I seek to be understood and the closest I come to presenting my true self is by making things and leaving it open to interpretation.
Q: What inspired you to get into fashion?
KJ: Right from childhood, I loved fashion and would play dress up and try to look the best I could. My parents can attest to the fact that my outfits were always very important to me. I idolized fashion icons like David Bowie, Marilyn Monroe, Madonna, Boy George, and so many more. So naturally, as I started working in the hair and makeup industry, I found myself extremely drawn to the fashion side of it.

Leslie: Fashion has always been the most direct and immediate way to present myself to the world. In a society that weighs heavily on physical judgement, this medium allows me to portray both who I am, or who I may want to be, with real and immediate results. There is huge power to be found in playing dress up. You can explore different personas, try on different roles, and ultimately choose how you want to be perceived. I have never felt more alive than when I go out in an outfit that exhibits my desires and I want everyone else to feel that.
Q: What do you think the Denver fashion scene needs more of?
KJ: There are a lot of things I feel the Denver fashion scene would benefit from. My top one is definitely more openness. I feel the fashion world in general can be very clicky, very fast. I have seen this push out extremely talented people in the industry and ultimately not deliver good representation of the Denver fashion scene to newcomers and the general public. When it's constantly the same people involved, over and over again, fresh ideas aren't being brought to the table, and in return the same looks reappear and are overused.
Denver could definitely use some more sparkle. Rhinestones and glitter!

Leslie: Denver Boutiques definitely need to stock more local designers! It's insane to me that we can buy local beers, furniture, art, food products etc. and yet when you go into an "independent" clothing boutique, all you see are top trending brands from L.A. or New York. Denver needs to cultivate more of a culture around local fashion and education. Education not only about the work behind design, production and selling a small line, but education on what constitutes quality and why it matters to spend more on it. I am totally guilty of buying products from online mass production store providers like Wish and Amazon, which I know will either need to be altered, repaired and perhaps even thrown away. When I want quality, I buy crafted pieces I know I will love and wear forever. The Denver fashion industry needs more support behind it, in order for it to be a lucrative business and taken seriously.
Q: Both of you have worked together on many creative projects, what inspired the two of you to create a piece for the paper fashion show?
KJ: Because Leslie is my best friend and asked me to! Plus, why not? Shake up the paper fashion scene a little bit?

Leslie: Kj challenges me on so many levels and pushes me to depths of understanding that no one else can. As a result, the things I make with him by my side, are constantly better and better every time! Sometimes, he's right, sometimes not. For those of you who don't know me, I'm a very confident, tough, outspoken, and sometimes abrasive person and finding someone who can stand up to me, prove me wrong, put up with all my shit, and still love me is a daunting task.

"If you're having a bad day, throw some glitter at it and walk away!"

- KJ Murphy
Q: What feelings do you get while you are conceptualizing a new piece of clothing?
KJ: There are a lot more feelings for me on the hair and makeup side of thing. Mostly excitement and eagerness to see my work come together; but there's also a bit of stress and self-doubt. I know I am good at what I do, however there is always that little voice inside that says, "What If?". I think this is a good thing because it keeps me going, to show that I am capable and that "What If" can be turned into "Oh Wow!"

Leslie: Yeah, yeah! (dance moves inserted). I'm bleeding on stuff, saying hell yeah, then meh that's not working. (insert a few more dance moves while looking over fabric choices and exploding bins of everything), turn music up, more dance moves, on and on like that.
Q: Tell us a little more about what challenges you have faced while creating your designs for the fashion show?
KJ: It''s been mainly structural. How to successfully make wearable Avant-guard, only out of paper fashion items. It's definitely not as easy as it may seem! Learning about the elements of paper. How it moves, folds, cuts and how much weight it can bare.

Leslie: Taking a concept into reality, in a medium that is totally foreign to me. Things that work with fabric just don't work with paper. Learning Origami, OMG the videos on YouTube make it look so easy, but I'll tell you I'm 100+ hours deep and the explosion that is my workroom, is enough to overwhelm anyone.
Q: Have you had to learn anything new?
KJ: Absolutely! Until now, I've never known so much about paper. Plus, we decided on origami and I haven't done that, so luckily Leslie learned a rad technique and she rocked it out. Paper mache isn't a new thing to me, so we used that as a base. I had to learn how to work with paper we chose, instead of newspaper.

Leslie: So many things! Origami for starters, then the "language of paper". KJ and I got the swatch book and were like, hmmm? gsm 20, laser compatible, tear index. I guess we need to google. From there on, we had to learn how structures interact with each other and how best to attach them.
Q: What other challenges have you had to face in creating this piece for the show?
KJ: Personally, it was finding the motivation. It felt like such a daunting project and once in it, there were times I would think about it or look at it, and just wanted to explode. Yet here we are, doing it!

Leslie: I'm naturally a shitty partner. I like to be in control and I'm very plan oriented. It's been hard for me to communicate my ideas and to know that sometimes I have to compromise. Harder still, is knowing that sometimes my idea is not the best one and I just have to get over it. I'm so lucky that KJ puts up with me. I'm pretty sure no one else would!
Q: Was there something that started the inspiration behind the design?
KJ: Aliens. I mean really, would anything else be different?

Leslie: Armor. Well, alien armor for the most fabulous leader commanding interstellar supremacy.
Q: Do you have any creative endeavors coming up this year that our readers should lookout for?
KJ: This year, I'll be focusing on projects that are outside the fashion scene. I'm sure there'll be fashion editorials too, but I'm really pushing myself to venture into other worlds. (Perhaps the alien world)

Leslie: After this project, I am going be taking custom orders for Burning Man. I can be found on Instagram @blackberrymaverick. The demand for my creations flow in quickly, so if anyone is interested contact me super soon!
Q: Anything else you would like to share with us about fashion, any advice, or more information about this show?
KJ: Fashion is supposed to be fun! Tell people you love them. Give extra hugs. We always need more of that in this world. If you're having a bad day, throw some glitter at it and walk away. Come to the show!

Leslie: DITTO! This is why KJ is my best friend.
Design Lead: Leslie Kinson, KJ Murphy
Team: Space Depot
Design Name: Space Commander GJ1132B
Model: Tyrell Ford
Mill & Paper: Mohawk - Curious
Design Inspiration: Inspired by the space voyager in us all, this armor will transmit messages, protect you from the elements, and assert your interstellar supremacy.
Affiliation: Blackberry Maverick
Team Type: Professional
Have an inside scoop on an exciting event, a talented artist or a project you would like to see featured in our blog? Contact Us